Most of us start our day with a refreshing cup of coffee. The market is saturated with a variety of coffee brands, leaving you baffled. You can now make your perfect cup of coffee with the best Ethiopian coffee beans rich in complex flavors. 
If you are a coffee lover, the world's best coffee will not have escaped your list. Choosing the right coffee is personal as individual taste varies from person to person. We love Ethiopian coffee for its fruity flavors and bright acidity. Ethiopian coffee sells by names of the regions such as Yirgacheffe, Sidamo, Oromia Gomma/ Harrar, where it is grown. For Ethiopians, coffee is an important beverage. Coffee is of extreme importance to their economy. It is also an unavoidable part of their culture and community. They conduct regular coffee ceremonies to discuss everything pertaining to their community.
Ethiopians are the top exporters of Arabica coffee. Ethiopian coffee is rich and complex in flavor. It is well known for its bright acidity and fruity notes. Its intense aroma is heavenly and makes it a favorite of all coffee lovers.
In this review, we have carefully curated the top brands of Ethiopian coffee. Volcanica is one of the best roasters of Ethiopian coffee in the market. Kahawa is a special Ethiopian brew with a blend of coffee and cardamom.
Best Rated Ethiopian coffee brands
Volcanica Ethiopian Yirgacheffe Coffee (4.5 out of 5-star rating)
Volcanica coffee company is one of the most trusted brands that stay true to its high reputation. The single-origin Yirgacheffe beans are sourced directly from the wild coffee trees of the Yirgacheffe region in Southern Ethiopia. Yirgacheffe beans have a bright acidity which is unique to Ethiopian coffee beans. Though grown ethically and organically, this brand is of high quality, affordable, and is fair trade certified. It is also versatile to use as a pour-over or for espresso. 
The medium roast brings out a myriad of flavors and is a perfect brew with an earthy aroma. You can feel the perfect tinge of fruity and wine taste. Mild tones of strawberry, cedar, and pineapple guava bring out the complex flavor. A light undertone of cinnamon adds to the flavor. A cup of Volcanica's Yirgacheffe is the perfect blend of fruity, sweet taste, and aroma without losing the slightly bitter after-taste. It is the ideal cup a coffee lover can find. 
Fresh Roasted Coffee LLC, Organic Ethiopian Sidamo Coffee (4.2 out of 5-star rating)
Sidamo is another sought-after region in Ethiopia that cultivates high-grade coffee beans. Fresh Roasted Coffee sources its organic beans from the Sidamo region. These lightly roasted beans have vibrant flavors. A berry-like sweetness dominates the coffee flavor with hints of earthy and nutty undertones that complement each other. The coffee has a light wine-like acidity that feels pleasant in your mouth.
As a coffee lover, you must check out these naturally sourced Sidamo coffee beans for an excellent rich and creamy brew. These beans are fair trade certified and sourced from indigenous heirloom cultivars giving you the authentic taste of coffee. It unquestionably meets the expectations you have of Sidamo coffee.
Cooper's Cask Ethiopian Bright Light Roast (4 out of 5-star rating)
These beans root from Gomma, located within the Oromia region, Ethiopia. Cooper's cask roast only small batches of single-origin, Grade 1 Ethiopian coffee beans. Cooper's buy their beans through the Farmgate program. Thus if you want to support small-scale farmers, this is the best choice. This program ensures higher prices to farmers based on the production of higher quality beans.
Unlike other Ethiopian coffee, Cooper's offers a light roast, it is a refreshing change in taste. The light roast gives the coffee a sweetly tart acidity. This coffee has a complex taste with citrus, floral nectar, and hints of berry flavors. The smooth body texture and intense flavor are unique to light roasts. It is the best budget buy for all coffee addicts. You will enjoy this fresh and aromatic brew full of flavor.
Green Mountain Coffee Roasters Ethiopia Supreme (4 out of 5-star rating)
Green Mountain Coffee Roasters are pioneers of single-serve capsule brewing in the United States. They are one of the leading large specialty roasters. The coffee is processed naturally by drying while the beans are still inside the fruit. They recently launched this 'Special reserve' series of selected, seasonally available coffees. They also promote fair trade and purchase from small-scale farmers at an economically sustainable price.
This coffee has an unmistakable fruit and floral tinge unique to the Ethiopian variety of Arabica species. An intense aroma is caused by a sweet fruit ferment, giving it a wine-like aftertaste. The flavor is a melody of spicy, floral, honey, berry, and a hint of chocolate. Though it has a rich and blueberry finish, it also reveals a hint of astringency when the coffee cools down.
Barbarossa Ethiopian Yirgacheffe Coffee (3.8 out of 5-star rating)
If you have never tried dry-processed coffee, Barbossa's Ethiopian coffee is going to be the best discovery. Barbossa offers premium quality, naturally processed, single-origin coffee beans and many premium blends.
It is a light roast whole bean coffee with a complex blend of strawberry and chocolate. It has hints of citrus flavor and is also nutty. A sweet amalgamation of wine-like and berry undertones brings a refreshing after-taste. The aroma is distinct and intense with a clean, flowery finish. Barbossa's light roast coffee is ideal for all coffee machines, French press, pour-over, and Moka pots.
The Ultimate Buyers Guide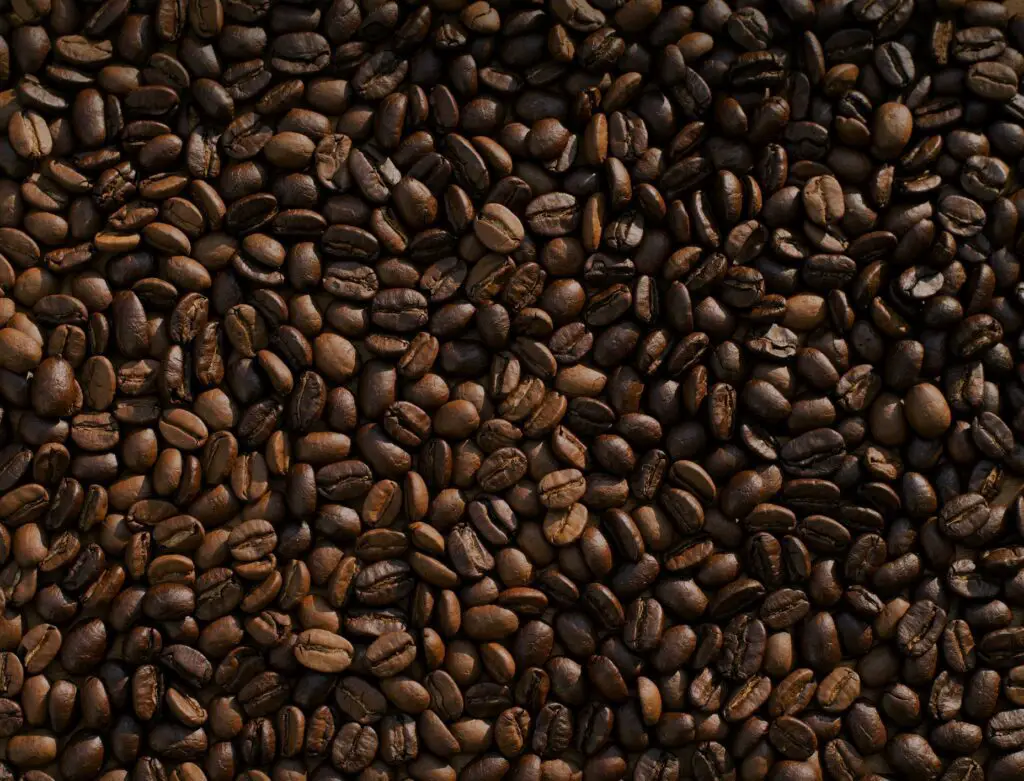 There are various factors involved in selecting the ideal coffee that caters to your taste. It may range from flavors to where it is grown. This guide provides you a detailed description on everything about choosing the right coffee beans. Know your coffee by learning about it.
Types of coffee
Garden coffee is grown in small plots with areas less than five acres in the lower elevation regions. Garden coffee has become a widely popular method of coffee cultivation in modern days. It is necessary you choose coffee produced in environmentally sustainable farms, as deforestation is a major issue in Africa.
Mountain coffee is from the higher regions of the country. It is also known as forest coffee. Most Ethiopian coffee farms originated when farmers harvested wild beans from the forest and eventually transplanted them to lower elevation regions. Coffee thrives under the forest canopy as it loves shade.
Coffee based on regions
There are thousands of coffee varieties found in Ethiopia. The flavors of each coffee vary from farm to farm and especially between different regions.
Yirgacheffe region is famous for producing high-quality specialty coffee. The most favorite of all and the best coffee in the world is from here. Yirgacheffe coffee is medium-bodied with bright acidity and a complex flavor profile. A flowery aroma and pleasant aftertaste are noteworthy for this coffee. Yirgacheffe coffees are wet-processed.
Sidamo is a province in South-East Ethiopia. The high altitude, rainfall, temperature, and quality of soil are the reason for the high quality of coffee beans cultivated here. Naturally processed Sidamo coffee has a full body and distinct acidity.
Harrar, also formerly known as the Oromia region, is in Southern Ethiopia. Wild and exotic Ethiopian Harrar is spicy, heavy-bodied, and fragrant. It is grown 1500 to 2000 ft (0.61 km) above sea level. It has an intense and heady aroma.
Limu region is to the West of the capital of Ethiopia. They cultivate high-quality Ethiopian coffee with low acidity. Limu coffees are wet-processed and have a similar flavor profile to that of Sidamo. The Limu brew has a well-balanced body with spicy and slightly sweet flavors.
To the South of the Sidamo region is Guji. It is a lesser common region but is famous among roasters. This brew is unique and has sweet floral flavors similar to Jasmin. It also has fruity tones of melon and peach. Guji coffee has a tea-like aftertaste.
Other Ethiopian regions that produce coffee are Konga, Gedeo, Kochere, Gersi, Alaka, Dumerso, Shakisso, Illubabor, Amaro, Kaffa, Tepi, Welayta, Bebeka, Borena, Arsi, and Bale. Coffee beans from each region has a slight difference and has a unique taste profile.
Roast of Coffee
As coffee is roasted dark, the bean loses its original characteristics and flavor. None of the Ethiopian coffees is dark roast as the original bean has subtle floral, fruity notes. Light roast or Medium roast highlights the flavor inherent to the beans.
Brew
Ethiopian coffees are versatile for brewing. Some of the best methods of brewing are:
Cold-brew perfectly brings out the bright, citrus flavor of Ethiopian coffee. You can control the intensity and crispness of the body by this method. Choose either drip or immersion style for your cold brew. Use a coarse grind to avoid over-extraction. Cold brew is also great for reducing acidity.
Pour over is the easiest and widely used brewing method by most of us. You can use a paper filter to enhance clarity. Pour over gives you maximum control to get the ultimate brew.
Automatic drip is ideal for freshly roasted and ground Ethiopian coffee beans. The drip method with a paper filter is best suited if you prefer a light body of coffee and appreciate the complexity of flavors.
Recipes
Kahawa – Ethiopian coffee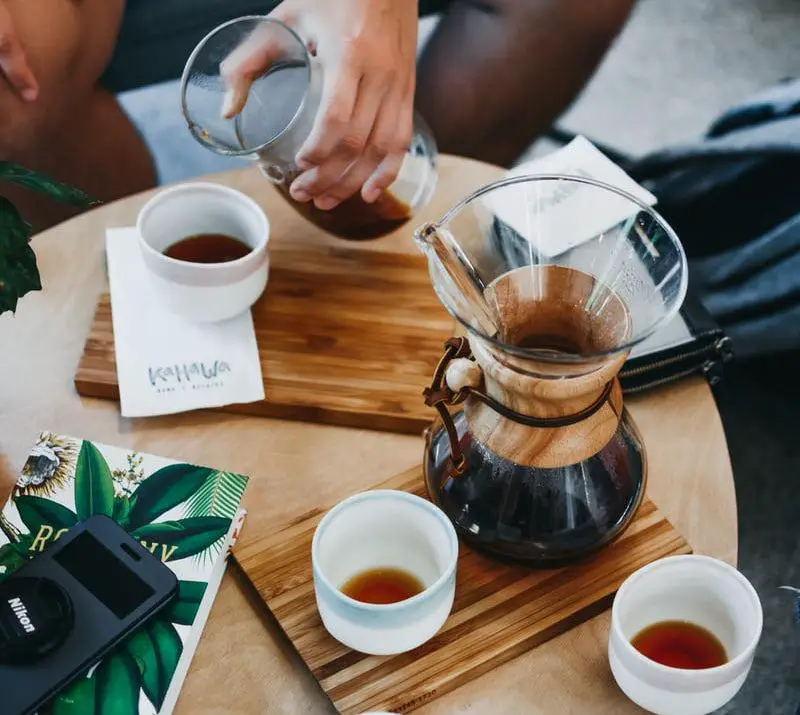 Ingredients:
2 lightly bruised cardamom pods, 60 g ground coffee, and 1 Lt water. 
Directions:
Bring the water and cardamom pods to a boil and leave them for 10 minutes. Reduce heat to a low simmer and add the coffee to it. Simmer again for 5 minutes. Now add the ground ginger. Take it off the heat and strain into cups. Add sugar if desired.
Coconut & Ethiopian Coffee Cake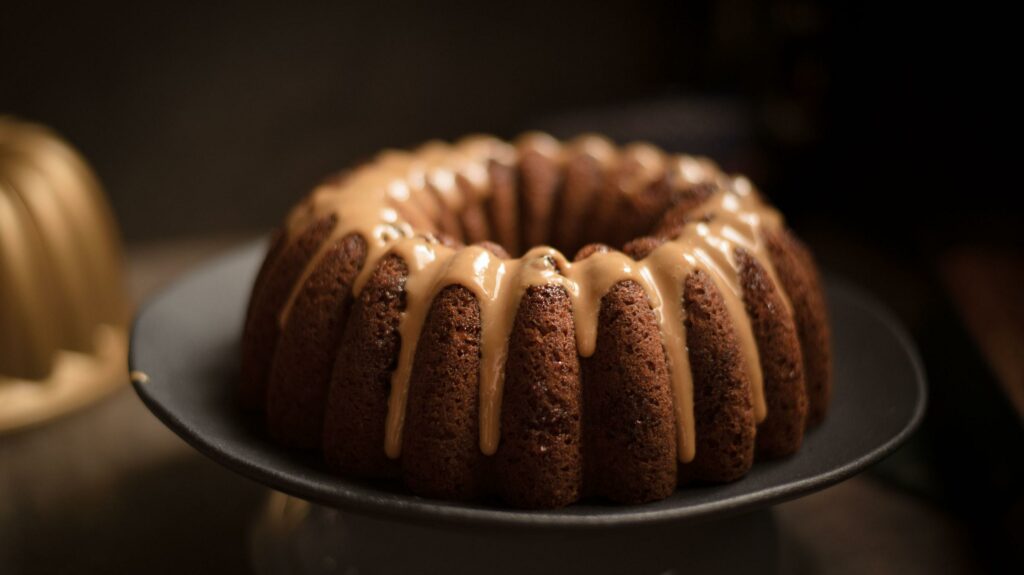 Cake ingredients:
2 organic eggs, 3 egg whites, 1 cup of milk, 1 tbsp French press Ethiopian coffee. 1/3 cup nectacot jam or honey, 3/4 cup organic coconut flour, 2 tsp baking powder, 1/2 tsp bicarbonate of soda, 1 tsp salt.
Glaze ingredients:
2 tsp Ethiopian coffee, 3/4 cup nectacot jam, 1/4 cup coconut oil.
Directions:
Preheat your oven to 180 °C/ 350 °F. Mix eggs, egg whites, milk, jam or honey, and 1 tbsp of Ethiopian coffee in a bowl with a hand blender until it becomes fluffy. In a separate bowl, combine the remaining ingredients. 
Combine the dry ingredients with the wet mix. Do not over-mix. Now grease the bundt pan. Spoon mixture into the bundt baking tray and bake for 40 – 45 minutes until golden brown. Before removing it from the pan, allow it to cool down completely. Pour/ spoon the Nectacot glaze over the bundt cakes before serving.
Combine jam, coffee, and coconut oil, and whisk lightly and glaze the cake. If it is too runny, keep your sauce in the freezer for a few minutes to thicken slightly.
Ethiopian coffee biscuit topped with Syrian apricot ice cream
Ethiopian Coffee Biscuit Ingredients:
300 g all-purpose flour, 120 g coconut sugar, 2 tbsp ground Ethiopian Yirgacheffe Coffee. 2 pinches of vanilla powder, 300 ml soda water, 70 ml oil, 16 g baking powder, 1 tbsp of apple cider.
Syrian Apricot Ice Cream Ingredients:
180 g Xylitol sugar, 465 g apricots (measured without the pit), 250 ml whip Cream, 2 tsp arrowroot flour
Syrian Apricot Compote Ingredients:
50 ml water, 100 g brown sugar, 100 g Syrian apricots (measured without the pit), 80 g yogurt.
Directions: 
Cool the whipping cream in the refrigerator. Then whip the cream with the arrowroot flour for about 8 minutes or until stiff. Slowly add the sugar. Cut the pitted Apricots into tiny pieces. Mash them if they are too soft. Then add the apricot pulp into the whipped cream. Cool the Ice Cream for about 4 -6 hours.
Remove the pit from the apricots and put them into a cooking pan. Add water and cook the apricots until they are soft. Then add sugar and let the Apricots cook until dense. Now add Yogurt to the Apricot Compote. 
Mix all the dry ingredients to make the biscuit. Then combine and slowly mix the liquid ones into the dry batter. Bake the biscuits for 35 Minutes at 190 °C. Let it cool and cut off the top of the biscuits to fill them with the Cream & Compote.
Ethiopian Coffee Mousse and coffee tuile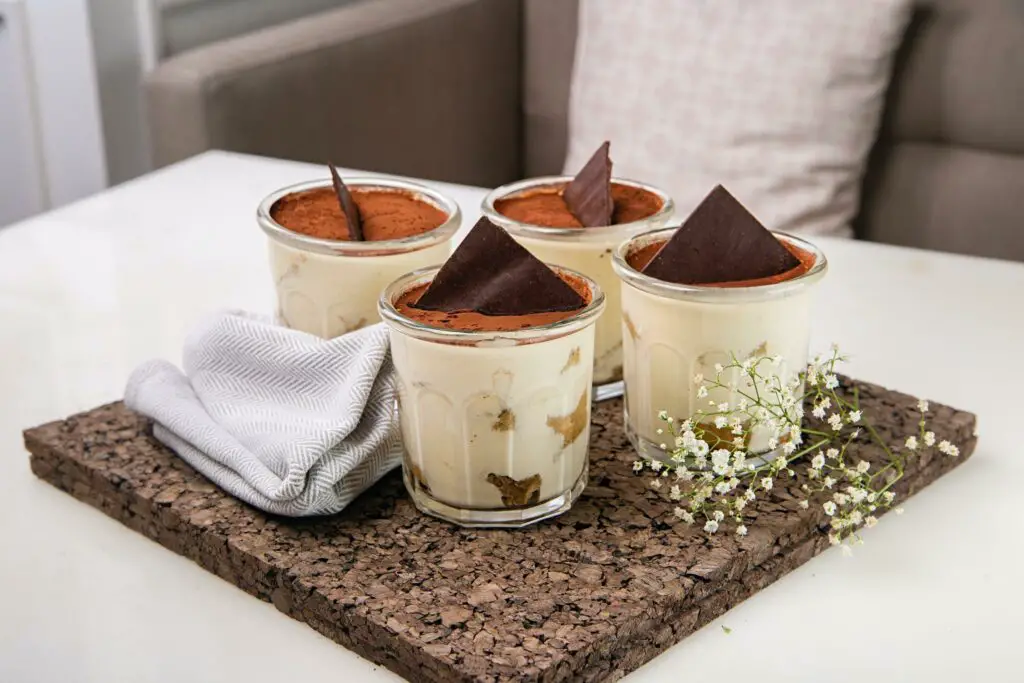 Ethiopian Coffee Mousse Ingredients:
1 cup full cream milk, 1/4 cup granulated brown sugar, 2 tsp gelatin, 30ml Ethiopian filter coffee. 2 eggs (separated), 1 tbsp caster sugar, 1 cup cream.
Coffee Tuile Ingredients:
1/4 cup granulated white sugar, 1 egg white, 3 Tbsp melted butter, 15ml Ethiopian filter coffee, 3 tbsp flour.
Directions:
Add 15 ml of water to the gelatin mix. Heat combined mixture of milk, coffee and brown sugar on medium heat until warm and steaming – make sure not to boil. Strain out the coffee carefully. Mix the egg yolks into the warm milk mixture. Set aside until use.
In a separate bowl, whisk the egg whites until foamy. Add the caster sugar and whisk to soft peaks.
In another clean bowl, whisk the cream to soft peaks. Using a metal spoon fold the whipped cream and the French meringue into the coffee base. Do not knock out all the air. Pour into the serving dishes or bowls. Let it set for more than 2 hours or overnight.
Whip the caster sugar and egg white until foamy. To this add melted butter, flour, and filter coffee. Fold in gently, do not whisk. Line a baking tray with baking sheet and spray non-stick cooking spray. Use a cookie cutter and place it on the baking tray. Take some batter and spread it out in the cookie cutter. Spread out the batter evenly to about 1 mm. Bake in a preheated oven (180 °C) for 4 minutes or longer until cooked.
Ethiopian Cocktail
The character of this distinctive Ethiopian coffee comes through divinely in this finely wrought sweet citrus cocktail.
Ingredients:
110 ml Ethiopian coffee brew, 100 ml pink grapefruit juice, 3 tbsp crushed ice, ice cubes, 5 ml elder flower syrup, 20 ml of grapefruit syrup, grapefruit slice
Directions:
Pour the grapefruit syrup into a glass. Add crushed ice and pink grapefruit juice. In the meantime, pour the Ethiopian coffee in a shaker with a mix of elder flower syrup and five ice cubes. Make the coffee creamier by frothing it. Now, add the preparation to the glass with syrup. As an add-on, decorate the glass with a grapefruit slice for an aesthetic touch.
Frequently Asked Questions (FAQs) regarding Coffee
What is special about coffee from Ethiopia?
Ethiopian coffee beans are known for their wine-like quality and a bright aftertaste. They have a light to medium body, higher acidity, and complex flavor notes. Most of the coffees from Ethiopia are naturally processed by drying the cherry fruit while still attached to the coffee bean.
What is the ideal coffee brewing temperature?
There is no one optimal temperature for brewing your Ethiopian coffee. The temperature range depends on the quality and the roast of the beans. For manual brewing, the ideal temperature is 96 °C (~205 °F), and for pour-over, it ranges from 90-96 °C (195-205 °F).
Which coffee has the highest caffeine content?
Coffee with the highest caffeine content in the world is Black Label by Devil Mountain. It contains 1,555 mg of caffeine per 12-ounce cup. It is drinkable with a smooth and bitter-free flavor. Given the high caffeine content, it gives you high energy levels but without any jitters.
Which country has the best coffee in Africa?
Ethiopia is the origin of coffee. It has favorable terrain and climate for the cultivation of coffee. Being the largest producer and exporter of African coffee beans, Ethiopia is well known for its high-quality, unique dry, and flavored coffee beans.
What is the most expensive coffee in the world?
Panama Geisha is one of the most expensive coffees in the world. In the last century, it was brought from Ethiopia to Latin America as a potential disease-resistant crop. It tastes unique. Unlike any other coffee, its notes of jasmine, peach, and bergamot are special.
If you have never tried Ethiopian coffee before, you are missing out on an adventure of flavors. Coffee did originate in Ethiopia, but that does not guarantee that all coffee beans from Ethiopia taste the same.
As we mentioned in this review, the flavor of coffee varies from territory to its roast and brewing method. Yirgacheffe region produces the highest quality, flavor-rich coffee beans. Light and medium roast is the perfect roast for Ethiopian coffee beans as it does not mute the subtle fruity flavors. The brewing method can be selected according to your convenience. But do not forget to choose coarsely ground coffee beans to get the perfect brew.
Taking all these factors into consideration, Volcanica is by far the best roasters to source high-quality Ethiopian coffee beans. They are both environmentally and economically sustainable choice. In the close second and third positions are Fresh Roasted Coffee LLC and Cooper's cask coffee company.
There are various coffee recipes you can experiment with. The cult favorite is Ethiopian coffee cake. Who does not love cake, right? Give it a try and indulge yourself in the world of coffee. We hope this guide leads you to your favorite cup of energizing coffee.
Sources
Hero pic: https://unsplash.com/photos/Y3AqmbmtLQI by Nathan Dumlao
https://unsplash.com/photos/TD4DBagg2wE by Mike Kenneally
Kahawa: https://unsplash.com/photos/LFxs8WdsE7Q by Katarzyna Grabowska
Bundt cake: https://unsplash.com/photos/ChOr35YfmM0 by LUIZ CARLOS SANTI
Biscuit with ice cream: https://www.pexels.com/photo/chocolate-cake-with-cream-on-top-683499/ by Dana Tentis
Mousse: https://www.pexels.com/photo/food-restaurant-dawn-caffeine-4841839/ by Denys Gromov
Cocktail: https://www.pexels.com/photo/sliced-orange-fruit-in-clear-drinking-glass-3323682/ by Olenka Sergienko