The global food scene is evolving fast. Ingredients and cuisines are now surpassing cultural and geographical barriers. This is leading into a culinary revolution like never. We now have a global cuisine that embrace traditional from across the globe. The emergence of fast food chains and super markets are also a strong factor that supports this development.
The acceptance of soy based products in many countries is a prime example for this trend. Soy sauce is now widely used in food products across the globe. Primarily an Asian specialty, Soy sauce traces its roots to China. But over the year's version such as Japanese soy sauce are gaining popularity. Checkout for the best Japanese soy sauce reviews in this article.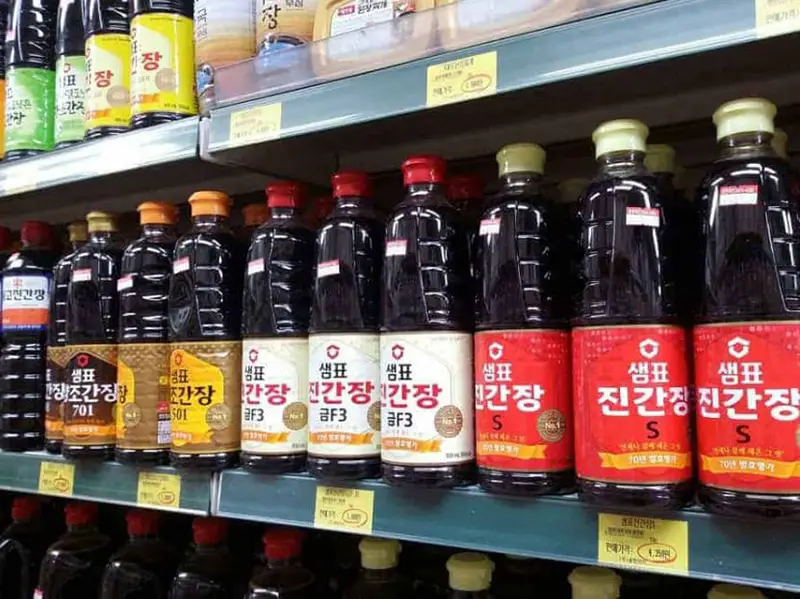 How to Pick the best Soy Sauce
Tips On Picking a Great Soy Sauce
Soy sauce is a major umami ingredient used in different cuisines. The unique savory taste enhances the overall feel of any food. The Japanese soy sauce is also known as Shoyu and is different from the basic versions. Let us first understand the basic characteristics of them.
Tips on Picking a Great Soy Sauce: Multiple brands are offering different soy sauces varieties. But picking the best Japanese soy sauce from this list can be very difficult. We would like to make it easy for you by providing the specialties of a great quality soy sauce. The major characteristic to look for is the umami flavour of the soy sauce. It is distinctly different from the normal salty taste. This also corresponds to the duration of the fermentation process. The flavor of soy sauce used for different dishes also vary. You should read the label on the soy sauce carefully before buying. Nowadays a lot of artificial flavoring substances are added that are unhealthy. This also takes away the authentic umami flavor of the Japanese soy sauce.
Pairing Soy Sauce With Your Cooking
Different types of Japanese soy sauces have slightly different flavor profiles. Due to its strong flavoring property, you should be careful while choosing your soy sauce. It has to pair well with the dish/main ingredient you are preparing. The pairing recommendations for different flavors of Japanese soy sauce are as follows.
Koikuchi: This thick soy sauce goes with most of the common dishes and is the most popular shoyu. It is widely used in the preparation of teriyaki sauce.
Shiro: The white soy sauce has a mild flavor and usually has higher wheat content. It goes well with tofu and rice dishes. Shiro is also a main ingredient in Japanese sweet omelet.
Tamari: With a high soybean content, it has a very good umami flavor profile. Commonly used as teriyaki for fish (red flesh varieties) and meat preparations.
Saishi Shikomi: This extra dark variety is used for sashimi. It is dark and rich in umami flavor. This is due to the long periods of fermentation.
Awaguchi: It is light and mild flavored soy sauce. Usually pairs well with tofu and similar preparations.
Usukuchi: Usukuchi is light but has a strong flavor. It is prepared with the fermentation of equal amounts of soybean and wheat. It is a preferred option with soups.
Soy Sauces to Avoid
With the growing demand, a lot of Japanese soy sauce versions are available in the market. But all of them may not be authentic. There are many brands that uses synthetic flavors. You should thoroughly check ingredients on the label. Many a time, certain brands use corn syrup etc. to thicken the sauce. Such brands should be completely avoided. In certain cases artificial colors are also used for giving the characteristic dark color. Such artificial ingredients would be harmful to the body and alters the flavor profile. The umami flavor in authentic Japanese soy sauce comes from the prolonged natural fermentation that requires time. Many brands are using artificial methods and salt additives to render this taste to their soy sauces. Avoid such brands completely.
HOW IS SOY SAUCE MADE?
The major ingredients in soy sauce are wheat, soybean and salt. The fermentation is carried out using a bacteria known as kojikin. Process of making soy sauce is as follows.
The process starts with the steaming of high quality soybeans.
Prepare the wheat by roasting it. The quality of the wheat and the extend of roasting is very crucial for maintain the overall quality for the final soy sauce.
The steamed beans and roasted wheat is blended together. The microbial bacteria 'Aspergillus Oryzae' is added at this stage.
In the traditional method, this mixture is placed inside wooden boxes and allowed to ferment. This is achieved through proper temperature control maintained at around 30ºC.
After 3 days, the mixture will turn into a rich green color. This indicates that the fermentation process is complete and the mixture is now in a koji state.
This koji is then transferred into wooden cones to which salt and water is already added.
Now leave the mixture to ferment on its own. Usually it is kept as such for 24 months. But depending on the type of Japanese soy sauce this time may vary.
As time proceeds the mixture gets darker. It is advisable to blend the mixture occasionally. This helps in aeration and the fermentation will happen fast. By doing so, you can increase the quality of the final product. The perfect umami flavor can be achieved with adding any artificial ingredients.
The final soy sauce can be made my filtering the mixture as per the need.
The traditional method of making Japanese soy sauces follow these patterns. Nowadays modern factory methods are also followed by many companies with better temperature and quality control measures. But experts often suggest that the traditional method of making it in wooden boxes renders the perfect flavor even though it is time-consuming. Having seen the making process, we can move on to the best Japanese soy sauces review 2020.
Top 7 Best Soy Sauce Brands
The Japanese soy sauce is a major ingredient in many cuisines especially Asian. Based on the flavor profile, it can be used as a dip, dressing sauce or as a taste enhancer in dishes. The popularity of sushi and sashimi dishes are also a major reason for the growing demand for Japanese soy sauce. Our recommendations for the top 7 best Japanese soy sauces are,
[amazon bestseller="Soy Sauce" items="6″ template="list"]
Yamaroku Kiku Bisiho
Yamaroku is a major producer of premium soy sauces in Japan. This 'made in Japan' product is aged for 4 years and has distinct flavor profile. The company still uses traditional methods for fermentation. Unlike other factory produced soy sauce, they use authentic cedar (wooden) barrels for the process. It has a rich dark color and a subtle flavor that can transform your dishes to the next level. The Kiku soy sauce is made from high quality wheat and soybean. It is also devoid of any artificial coloring agents. The sauce is a good pair with sushi and sashimi dishes especially fish. It also works as a caramel taste enhancer for desserts.
[amazon box="B0001EJ4CU" template="horizontal"]
Kikkoman Less Sodium
With an increase in awareness about healthy food, customers are looking for healthy soy sauce versions. Traditionally say sauce contains high sodium content due to the presence of salt in it. For health sensitive categories, high sodium content pose the risk of high blood pressure. This has led to the popularity of low sodium version. The Kikkoman less sodium soy sauce is prepared using the traditional methods. But the excess salt is removed after the fermentation process. This reduces the sodium content to the extent of 37% compared to the normal variety. It is a great sauce for cooking stir fries, vegetable stews etc. Also works well as dip sauce for fried dishes.
[amazon box="B0134PALQA" template="horizontal"]
San-J Tamari Gluten-Free
Tamari soy sauce variety usually comes with high soybean content. Being a gluten-free product, San-J Tamari sauce is prepared only with soybean. It is completely devoid of wheat. The San-J tamari is processed naturally and has a very smooth flavor. This premium product is made from high quality soybean and is organically certified. The sauce is prepared using traditional fermentation methods giving it a unique flavor. It can surely enhance the taste of your preparations. It is perfect for soups and gravies. Additionally, it can also be used as a marinade for meat preparations. San-J tamari is vegan and kosher compliant.
[amazon box="B000V2EWZ6″ template="horizontal"]
Lee Kum Kee Mushroom-Flavored
Lee Kum Kee soy sauce packs a slight tinge of mushroom flavor in this product. It is rich in color and has a distinct taste that makes it a perfect ingredient for almost all preparations. The product is made from high quality soybeans that are grown organically. It has a Non-GMO certification indicating the absence of genetically modified soy beans. This vegan product is devoid of any artificial additives. The process of natural fermentation renders it a rich dark color profile. This dark color makes it a perfect ingredient for thick sauces and gravies. It also pairs well with stir-fry vegetables, fried rice etc. The mushroom flavored soy sauce is also used as all-purpose seasoning and marinades.
Ohsawa Organic Nama Shoyu
Ohsawa's Nama Shoyu stands out from the rest of our recommendations for a special reason. The use of mountain spring water instead of normal water. This natural spring water from the mountains japan are low in sodium content. It is also believed to be good for health. The soy sauce is prepared from organically grown soybeans and whole wheat. The mixture undergoes natural fermentation in cedar boxes in a very traditional method. This umami soy sauce is aged over two summer seasons and has a unique flavor. It is a prefect seasoning for almost all types of Japanese dishes.
[amazon box="B01JL8XR6A" template="horizontal"]
Coconut Secret Soy-Free Sauce
Coconut secret's products has brought in are a revolution in the Japanese soy sauce market. It takes the healthy food paradigm on to a completely new level. The traditional soy sauce lover's might take some time to adjust with this. Their soy-free sauces are innovative and healthy. This sauce preparation completely avoids wheat and soybean. Instead, it uses coconut tree sap and sea salt for preparing the sauce. It perfectly incorporates the umami flavor with very less sodium content. The product has less than 73% sodium compared to the other low sodium soy sauces available in the market. For this innovation it surely makes it to the best Japanese soy sauces list prepared by us. Like any normal Japanese soy sauces this pairs well with sushi and other stir fries.
[amazon box="B000NYFBCA" template="horizontal"]
Kikkoman Ponzu Sauce
Ponzu sauce adds a citrus twist to the soy sauce flavor. This is relatively a new trend in the western culinary scene. The advent of a global cuisine also contributes to the growth such new flavor trends. Besides the normal soy sauce ingredients, it has vinegar, lime concentrate and bonito extract. It is a perfect balance of salty and tangy flavors. This unique flavor makes it perfect as a dipping sauce for various preparations. It can also be used as a taste enhancer for hot soups. In cold noodle salads, a mix of Ponzu sauce and oil can be used as a dressing.
Storage Tips
We hope that our top 7 best Japanese soy sauces review will be a very useful guide for your future purchases. But we often encounter the question, how can we store soy sauce properly? What is expiry date for a soy sauce?
Usually, soy sauces have a long shelf life. The sodium content in the sauce makes it difficult for the micro-organisms to thrive in it. Nevertheless, proper storage of it is necessary to avoid any contamination. Soy sauce generally require a cool atmosphere for preserving its flavor. In normal condition an opened bottled of soy sauce can last 6 months or more. You can further increase the shelf life up to 3 years by keeping it in a refrigerator. It is to be kept away from heat sources as any potential warmness can spoil it. In any case make sure that you close the bottle lid tightly after each use. Taking these precautions will increase the life of your soy sauce and keeps the flavor intact.