Have you been considering getting a new LG or Samsung refrigerator for your home? Are you wondering which brand is better?
Both LG and Samsung are two of the leading refrigerator brands in the market, and both have a nice selection of models. Their refrigerators are quite identical in terms of product design, style, and functionality, making them classic rivals. It may, thus, be a bit of a challenge choosing the right brand for your kitchen.
We thought we should help you out in making the right choice. At DADONGNY, we have put together a detailed guide to compare LG and Samsung refrigerators, emphasizing their strong points, weaknesses, and unique features.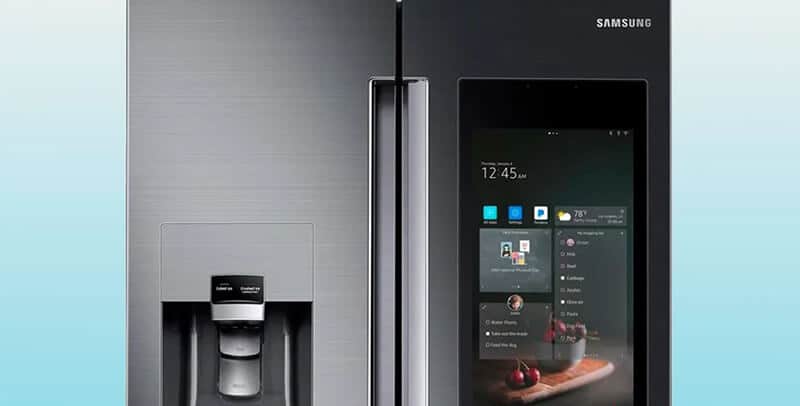 Summary of Samsung and LG Refrigerators
Both LG and Samsung are South Korean companies and are among the market leaders in the electronics industry.
Samsung holds a considerable share in the global appliance market due to its innovation, product quality, and sleek product design. Samsung appliances are also known for being user-friendly, durable, and reliable.
LG also does not hold back when it comes to innovation and has made a mark for itself due to the technical advancements it puts in its appliances. LG offers high-quality products that offer a great deal of user convenience and advanced features.
There are several things to consider when buying a new refrigerator for your home. The noteworthy ones are the fridge type, design, and in-built features.
Both LG and Samsung offer four traditional door configurations:
Top-freezer
Bottom-freezer
French door
Side-by-side
There are lower and high-end models available in both brands according to your budget. LG and Samsung refrigerators are incredibly similar in style and functionality, so the choice really boils down to your preference.
If you are looking for advanced features in a refrigerator, LG takes the lead. However, if you are looking for a fridge that fits your kitchen layout and design, Samsung may be the ideal choice. Samsung has introduced handle-less refrigerators, which are ideal for practically any type of kitchen.
Counter-Depth vs Conventional Depth Fridges
Counter-depth and standard-depth refrigerators are available in both LG and Samsung. Some of the best counter-depth refrigerators available in the market are from LG and Samsung.
Counter-depth refers to the distance between the front of your kitchen countertop and the back wall. In most kitchens, this distance is usually about 24 to 25 inches. A counter-depth refrigerator offers the same food storage as a regular fridge, but it does not stick out more than an inch or so beyond the kitchen countertop. Counter-depth refrigerators are typically less than 30 inches deep.
In contrast, a conventional or standard-depth fridge has a depth in the range of 35 to 36 inches. These refrigerators usually stick out a few more inches from your kitchen counter.
Counter-depth refrigerators are gaining popularity as they give a sleek look to your kitchen and minimize disruptions in the workflow.
Both LG and Samsung have some great options in both counter-depth and standard-depth refrigerators.
Read also: Top 22 Best Refrigerators Brand 2021
Distinctive Finishes
Both LG and Samsung offer a few finishes to match the style and décor of your kitchen.
The most popular finishes in LG refrigerators are stainless steel, platinum silver, and smooth white. The matte black stainless steel and the black stainless steel finish are also becoming increasingly popular as they are smudge-free and less messy. The LG Signature Textured Steel finish is only available in high-end models like the LG Smart Wi-fi LUPXS3186N.
Like LG, Samsung also offers many finishes like stainless steel, black stainless steel, white, black, and stainless platinum. It also offers fingerprint-resistant stainless steel, black stainless steel, and Tuscan stainless steel finish. However, the Tuscan stainless steel finish is only reserved for high-end models like the Samsung counter-depth RF22R7551DT.
What Unique Features Do LG and Samsung Refrigerators Have?
We did say earlier that LG and Samsung have similar product design and functionality. Despite that, both these brands have some features that are unique only to them.
See more: Whirlpool vs Samsung 
What Particular Features Does Every Brand Have?
While most refrigerator manufacturers offer you comparable features, they assert particular features that are particular to them. This also applies to both Samsung and LG refrigerators.
Samsung- Unique features
One of the features that stands out among the rest is the FlexZone technology. It allows you to temporarily convert your freezer to a fridge with just the push of a button. Samsung's metal cooling feature helps maintain a uniform temperature in all sections of the refrigerator.
The Autofill Water Pitcher is another unique and thoughtful feature available in many Samsung refrigerators. The pitcher automatically fills up, making sure that you never run of cold water during the hot summer days. It can also come quite handy for brewing your favorite cold beverages.
Samsung's Family Hub refrigerators change the way you view a traditional refrigerator. These "smart" refrigerators come preloaded with several advanced features. Whether it is meal planning or sharing photos of the delectable meals you cook, it is all possible with the new Family Hub refrigerators. Three in-built cameras let you see what's inside the fridge from anywhere you are. You also get instant access to recipes, videos, and can also create and share your shopping list.
Other unique features of the Family Hub refrigerators are a touchscreen door, voice control using Bixby Assistant, and timely alerts of the status of the food items in the fridge.
See also:
See also: Samsung Refrigerator Reviews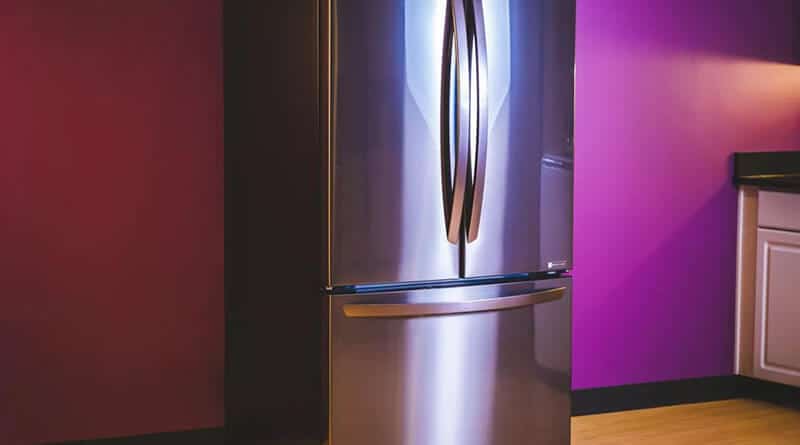 Specific Features of LG refrigerators
LG is known for its innovation and the refrigerators would also have many unique features. The Smart Diagnosis feature is particularly unique as it comes in very handy for diagnosing and resolving issues with the appliance. The LoDecibel Operation is another unique feature that makes LG refrigerators one of the quietest in the market.
The InstaView feature lets you see what's inside the fridge without opening the door. The refrigerator door comes with a glass panel that lights up when knocked and lets you take a peek inside. Opening the door lesser prevents cold air loss which is great for energy-efficiency and keeping your produce fresher for longer.
The LG Signature series is the "smart" refrigerator lineup. The unique Auto Open Door feature in these fridges automatically opens the door for you once you step in front of it. The ThinQ feature allows your fridge to connect to Wi-fi for better control and management.
If you like entertaining then the Craft Ice feature is perfect for you. This unique feature makes slow-melting craft ice to keep your cold beverages and soft drinks tasting their best.
See also: The 7 Best French Door Refrigerators of 2021
LG vs Samsung Refrigerators
Both LG and Samsung offer premium quality products with a host of useful features. They may be rivals but many of their products are quite identical. The price range is also quite similar.
However, LG takes a lead when it comes to energy-efficient appliances. LG currently has nearly 69 Energy Star Certified refrigerators. Samsung appliances also do well on energy-efficiency and nearly 55 refrigerators are Energy Star Certified.
Innovation, unique designs, and advanced features are what make both these brands extremely popular.
When to Purchase LG and Samsung
Timing matters a lot when it comes to making kitchen appliance purchases. You can get the best deals and discounts meaning that you get more value for your money.
Most new refrigerator models come out in spring. If you want to purchase the latest model, we suggest you wait until spring.
Showrooms are often desperate to meet their sales quota towards the end of the month. Shopping for a fridge in the last few days of the month can help you get better bargains. Some people also like to shop on Thursday as the stores are less crowded then.
Shopping during major holidays can also help you take advantage of reduced prices. During holidays like Labor Day, Memorial Day, and President's Day stores often give great discounts. Black Friday is another good day to make an expensive purchase like a refrigerator.
If you are buying a refrigerator online, then be on the lookout for great deals. Different e-commerce websites offer various deals and schemes throughout the year. Make sure to take advantage of such schemes if you plan to buy an LG or Samsung refrigerator.
See more: Top 21 Best Wine Refrigerators Brand In 2021
Samsung and LG Reliability
Both LG and Samsung are among the most popular refrigerator brand globally. They use the finest quality materials for their appliances and LG and Samsung products are known for their durability.
Samsung is one of the most widely sold kitchen appliance brands in the US, and almost all Samsung products are extremely reliable. Besides reliability, Samsung also delivers top-of-the-line construction and product design and packs a ton of features to enhance user convenience.
Like Samsung, LG refrigerators are also some of the most reliable in the market. LG pairs innovative technology with modern kitchen design, delivering advanced features and convenience.
Samsung and LG Problems
Samsung and LG refrigerators are extremely reliable. Despite that, there may be times when issues may crop up with the refrigerators. However, it is no more difficult to fix than any other brand's refrigerators.
LG and Samsung are extremely popular brands in the US and their sales have gone through the roof. We feel that the customer service has not been able to keep up with the explosive sales growth. It may be, at times, difficult to find a technician to fix the product.
Read also: The Best Water Dispenser for Home and Office Use In 2021