Stainless steel is somewhat shiny, rust-free, beautiful, and can immediately upgrade the look of any kitchen. Not only refrigerators, but many of our household appliances are also made of stainless steel. These refrigerators are the most common ones found in kitchens, making even smaller spaces look bigger with their reflective surface.
However, the sole downside of stainless steel is that the sleek appearance makes way random fingerprints, smudges, watermarks, and oil. The shiny surface makes these marks visible even more, making the entire appliance look dull and dirty.
The blunt truth is that stainless steel appliances are not going away any time soon. So, it's all the more important for keeping these appliances clean and prevent as many stains or stainless steel fingerprints as possible.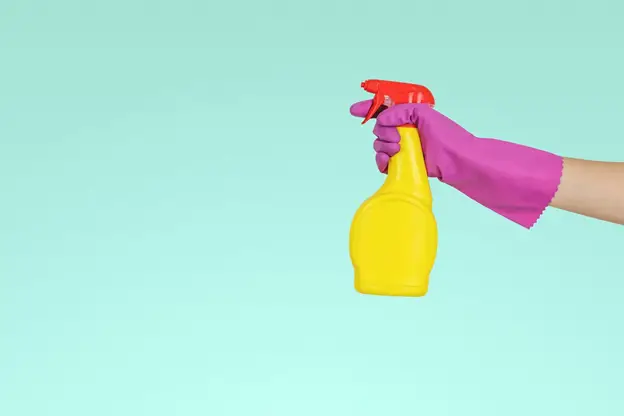 Best Cleaners for Stainless Steel Surfaces
The best solution to remove stainless steel fingerprints from appliances is Therapy Stainless Steel Cleaner & Polish. With the goodness of coconut oil, lavender essential oil, filtered water, and natural emulsifiers, this plant-based formula cleanses and protects your stainless steel surfaces, simultaneously.
Therapy will easily get rid of fingerprints, streaks, and smudge marks on your refrigerator, cooktop, dishwasher, microwave, and countertop appliances. It comes bundled with a reusable microfiber cloth, so you can spray it on, and get wiping, cleaning off all the fingerprint marks from your favorite surfaces.
Cerama Bryte Stainless Steel Polish is formulated with surfactants like mineral oil, and orange oil, among others. The solution buffs, polishes, cleans, protects, and shines any stainless surface that you might have at your home.
It's easy to use by simply getting a clean cloth to be sprayed on with Cerama Bryte. Apply it in long, even strokes right along the brushed steel grains, and later, polish it with a dry cloth.
If you're on a budget, Magic is a highly effective solution that will provide you with an effective cleaning solution for just a few bucks. This formulation gently removes fingerprints, smudges, and sticky residues from surfaces made of stainless steel. You'll be left with a soothing and pleasing clean surface combined with a perfectly polished sheen.
Magic is ideal, both for quick touch-ups and deep cleaning, all around the home. The aerosol can spray on evenly, spreading across your stainless steel surfaces in a fine mist. It's formulated to stay put after its application, so you won't have to think of unwanted run-off and drips.
If you want your fingerprints and smudges to be rubbed off your stainless steel appliances, silverware, cookware, and fixtures, one of your best bets is the Weiman Stainless Steel Cleaner & Polish. Be it dust, grime, dirt, and stuck-on food, the spray-solution can handle them all. The good thing doesn't end here. It also polishes your surfaces, leaving behind a protective layer that coats against future watermarks, fingerprints, and grease, at least for some weeks.
Weiman can be applied on any stainless steel surface or product, penetrating residue without any hiccups, and providing a shinier, brighter, and mirror-like appearance. You must have got the hang by now, spray, wipe, and buff along the direction of the grain, with a clean cloth.
Few Home Remedies to Try
Like wood, even stainless steel have grains. If you look closely, you will get to see these faint lines. The entire appliance will have a unidirectional grain if it is made of the same piece of stainless steel. First and foremost, before you set out to clean anything, locating these grains is crucial. You will get the best results if you clean with the grain and along the grain lines.
For maximum cleaning and shine, you need to follow the grains. In this way, more amount of the cleaning residue will get inside the grains giving out better results. However, if somehow, you can not locate the grains or forget to follow this, your appliances will not be harmed if you fail to clean along the grain.
1. Olive Oil or Baby Oil
You need to take a clean microfiber cloth. On the cloth put some drops of olive oil or baby oil. You can start cleaning the surface with the cloth. The oil will leave behind a shine and act as a light and protective film to prevent any further fingerprints and smudges for some days. After cleaning with the oil, you can wipe a dry cloth over the surface.
2. White Vinegar
This is somewhat similar to the previous process with just a different ingredient. Here, again you need to take a clean and dry microfiber cloth. Spray some white vinegar all over the surface you want to clean. Allow the white vinegar to sit for some time. Wipe the surface with the microfiber cloth. You need to repeat the same process as many times as necessary to get rid of the stains and fingerprints off your stainless steel surfaces.
3. Mild Soap and Water
Though the other methods won't harm your appliance, this is probably the safest option. All you need is to spray a mild soap solution over the dirty surface. Then with a clean lint-free cloth, you need to wipe off the surface in a circular motion. At last, clean the entire surface well with a dry and clean microfiber cloth. This will remove the moisture and water spots. The minerals in water can leave deposits and residue on stainless steel. So, this should never be avoided.
4. Lemon Juice
Take a lemon and squeeze out the juice on a fresh and dry microfiber cloth. Wipe the entire dirty surface with the cloth applying a bit of pressure on your refrigerator. Then, just wipe the area of your stainless steel surface with a clean, dry, and soft cloth.
Tip: Try and use a microfiber cloth for cleaning any stainless steel appliances. They work, exceptionally well, by instantly absorbing all the water and other liquids without affecting the surface. Microfiber cloths are super soft, easy to wash and the most important factor is that they do not bring-in any scratches or lines on the surface.
How to Prevent Fingerprints from Stainless Steel Surfaces
This is needed when you are done removing the fingerprints from your stainless steel refrigerators. Once the appliance is all clean, you need to protect it from further fingerprints, smudges, and watermarks. Turtle Wax is the answer to preventing the stains and fingerprints from coming back. Take a clean paper towel or cotton cloth and apply a light coat or layer of Turtle Wax.
Once completed, with a clean and dry microfiber cloth wipe the complete surface to blend the turtle wax well and buff up the shine.
How Often Should You Clean Fingerprints off Stainless Steel Surfaces?
There is no hard and fast rule that you should follow for your cleaning routine. You can clean your refrigerator once you notice fingerprints and smudges. Or, to keep it shiny and to make it look brand new, you can clean it twice a month. It is completely for you to decide when to clean it.
Tip: If you see too many fingerprints, stains, and grease, it is better to clean it sooner. If you tend to keep it for longer durations, the stains tend to stick strongly on the surface, making it more difficult for you to clean later.
Final thoughts
Stainless Steel surfaces – be it appliances like a refrigerator, or simply any other countertop present in your home, keeping them clean, brings a sense of cleanliness, and purity. It's not that hard a thing to achieve, nor is it time-consuming or draining you of your energy. Simply follow the remedies and products suggested above, and keep fingerprints, smudges, and other distractions off the hook.